Create the Trophy reopens to young designers around the world
After Create the Trophy's first international entrants produced a breadth of innovative designs in 2016, the competition is back again in 2018 alongside the newly improved #QEPrize3D app, available on both iOS and Android. Aspiring designers aged between 14 and 24 from around the world can try their hand at creating a unique and innovative trophy design that captures the essence and wonder of engineering. From rockets and satellites to nanotechnology and quantum computing – engineering is a fundamental element of global society and produces a vast selection of innovations from which users can draw inspiration as they #CreatetheTrophy.

The 2016 competition received entries from 32 countries and was won by 15-year-old Samuel Bentley from Wales, who designed the trophy awarded to the 2017 QEPrize winners – close-up shot.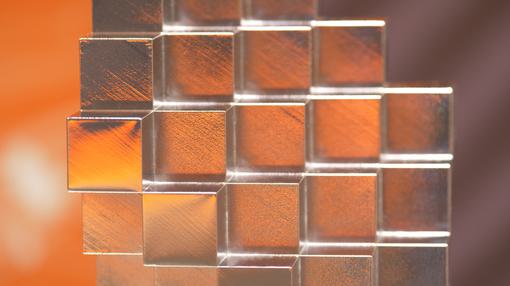 The app
QEPrize3D is a simple yet powerful tool that allows users to create a range of 3D designs. With a catalogue of different shapes and materials to manipulate and an in-app photo studio to show off designs, users can create, edit, and share their trophies on social media, and submit their designs for review by our expert panel of judges. Users can even export the file to 3D-print the design for themselves.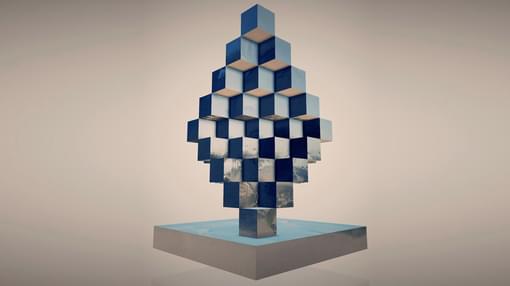 What happens next?
Once the competition closes on 2 December, our judges will begin the monumental task of deciding on a winner. Diligently reviewing each submission, our judges will look for those designs that best portray engineering's integral role in society. We will then announce the winning design on 12 February 2019 before it is 3D printed into the final trophy. As well as taking home a top of the range laptop computer, the chosen designer will receive an invitation to see their trophy awarded in person to the winner(s) of the 2019 Queen Elizabeth Prize for Engineering.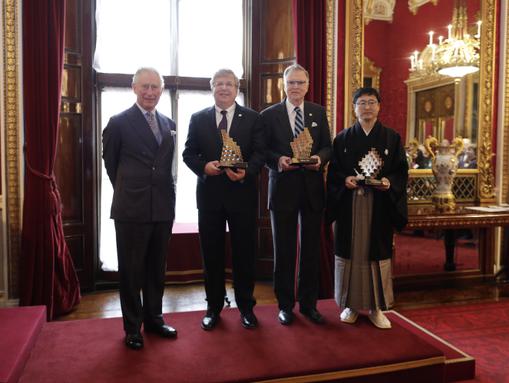 HRH the Prince of Wales presented the prize to winners (L-R) Eric Fossum, Michael Tompsett, and Nobukazu Teranishi. Absent: George Smith