Finding my path: Jamie D'ath on apprenticeships and diversity in STEM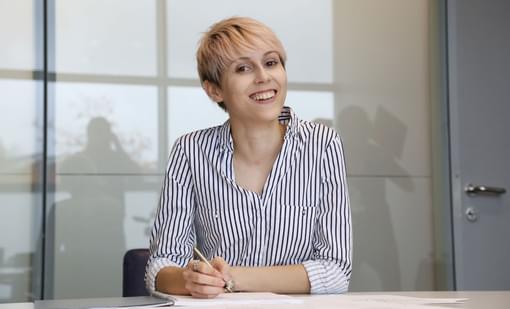 Jamie D'ath is a mechanical engineering apprentice at MBDA. She was a finalist for the 2017 WISE One to Watch Award and won the 2017 Mary George Memorial Prize for Apprentices. We asked to hear Jamie's thoughts on the benefits of engineering apprenticeships, as well as her opinions on potential entry barriers to a career in engineering.


Who am I?
I'm a fourth-year apprentice engineer at MBDA, Europe's leading developer of missiles and missile systems. I'm currently in the final stages of completing my HND in Mechanical Engineering and am working with the trials department for my final placement where I will stay once my apprenticeship is complete.
I got into the world of engineering through the World Skills Mobile Robotics competition. I was asked to compete as programming was a hobby of mine and the robotics team needed an expert. We came third in the competition and I met some of the experts from MBDA who told me about opportunities there, which encouraged me to want to work with them. Since joining, I have worked within nine areas of the business as an apprentice. We each take on 8-10 placements each lasting 3-6 months and I've been fortunate enough to have seen various areas of the business including trials, the drawing office, design, materials laboratory and mechanical analysis.


My interest in engineering
I've always enjoyed STEM subjects. I found the logic of maths and physics very interesting, and with chemistry, it was just fun in general. After the mobile robotics show, MBDA opened my eyes to the opportunities within engineering, and how they aligned with my wider interests. The experiences you encounter in engineering are unique. I have been given the opportunity to undertake tasks and take on opportunities and events that few others would have access to. One of the best things about being an engineer is the diversity of work on offer. No two weeks are ever the same, and there are so many more areas to be explored outside of what is traditionally known about.


The benefits of apprenticeships
I couldn't recommend undertaking an apprenticeship more. They're hugely valuable to anyone considering a career as an engineer and you can gain qualifications while learning, which is a major bonus. Within MBDA at least, you are seen as an employee with release to study and given the chance to learn wherever possible. There are a wide variety of apprenticeships on offer and while there may not be one for absolutely everything, you are very likely to find something that appeals to you or aligns with your skills in some way. From personal experience, taking on a range of tasks gives you a clearer idea of what you like and what you don't. Finally, one of the major benefits is that the skills and opportunities you gain on an apprenticeship are unique and probably won't be on offer at most universities.


What's stopping people from a career in engineering?
To me, there are a couple of things that not only reduce the rate of entry into the field, but also reduce the diversity of the field. Firstly, many people still see engineering as a male-led environment, which certainly isn't the case across the board. I'm treated as an engineer here, regardless of my gender. However, unfortunately, too many people are still influenced by stereotypical reservations about the industry.
Secondly, given the discrepancies between what engineering is and what people think that engineering is, one possible reason for this may stem from a less-than-clear understanding of engineering, and what it really involves, within schools. There needs to be a much greater focus on developing engineering skills if we are to remain productive and tackle the ongoing skills shortages affecting the industry. To do this, an increased focus on teaching the right skills is needed.


Additional barriers reducing diversity in STEM
There are much wider issues at play, related to culture and society, contributing to the lack of diversity within engineering. That said, I believe the environment is changing. It's hardly surprising that most engineering-related communications are directed at men. The industry has traditionally been dominated by male engineers, and so messaging has been written by men, for other men.
There has also been a lot of misunderstanding about what engineering is and what an engineer actually does, which leads to a lack of coherent messaging. Consequently, there's a reduced ability to both raise awareness of careers and develop an interest in the industry. However, thanks to current efforts, with more individuals from diverse backgrounds becoming aware of engineering opportunities, I believe that we'll see important changes in the engineering landscape.


Why we need to keep pushing towards a diverse workforce
To me, and to a lot of others, the benefits are clear and widespread. A diverse workforce brings different perspectives, backgrounds, experiences, and ways of thinking to the table. A homogenous group will often act and think in a homogenous way, so driving greater diversity will directly lead to a larger pool of ideas, and therefore an increased rate of innovation.


Want to study engineering? My advice:
Give it a go! Engineering is so much more than most people think and once you enter the industry you will see there are so many more opportunities than you initially considered. Joining a school club or taking on work experience within an engineering firm can help to build on your knowledge and give you a greater understanding of what you could be involved with. Taking on as many opportunities as possible is key, they can help you to develop your career path and give you unique insight into the world of engineering.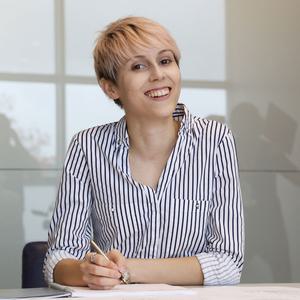 More on the author, Jamie D'Ath
Senior Integration & Systems Validation Engineer, MDBA