Khainza Energy: Creating cleaner fuels to reduce smoke exposure in Uganda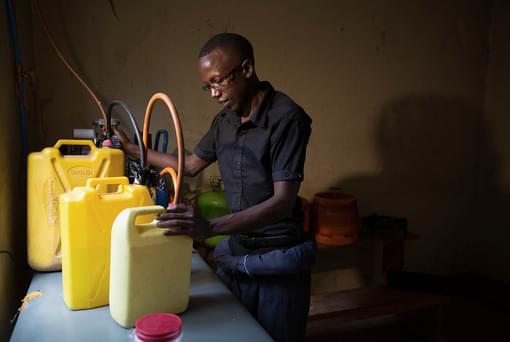 Khainza Energy produces clean, affordable, long-lasting cooking gas and packages it in cylinders for sale to low-income households in Uganda. The gas is produced entirely from organic waste through biochemical processes. Our gas burns with no smoke, no smell and yet it costs less than charcoal!
The idea was inspired by a woman living in Eastern Uganda. She gave birth to her first child when she was barely 16 years old. She now has 6 children, whom she has been providing for almost single-handedly. Every morning at 4am, the children awake to the loud sound of an axe splitting firewood. They can hear their mother wheezing and coughing in the small kitchen as she prepares their breakfast. Three years ago, this brave woman was diagnosed with an acute respiratory infection. She had spent a large part of her life effectively "smoking".Most of the time, she is joined by Tracy, her youngest child. They spend endless hours in their tiny, poorly ventilated kitchen. As fate would have it, Tracy is asthmatic. Every second she spends exposed to smoke further damages her health.
Every year across Africa, 50,000 women and 500,000 children pass away due to acute respiratory infections caused by prolonged exposure to smoke in kitchens. In Uganda, the increasing demand for firewood and charcoal is responsible for the destruction of 80,000 hectares of forests per year. This has caused severe land degradation, unpredictable weather patterns and climate change.
It is therefore imperative that we adopt an alternative fuel resource that is accessible, sustainable and affordable. Biogas is one such solution. It is produced when organic waste is placed in an environment of limited oxygen, causing anaerobic digestion. The main challenge facing the adoption of biogas systems is the high initial installation cost. In addition, the gas must be used on-site as it is produced. Raw biogas contains impurities which are corrosive, making it difficult to store and transport.
Khainza Energy Limited removes the impurities through chemical treatment and a concept called cryogenic liquefaction. At this stage, the gas is 99% pure and suitable for packaging. We package our gas in cylinders of 8kgs and 15kgs. These are 15% bigger than the cylinders on the market, making them longer lasting.
Our complete cooking set comprises a cylinder, stove and pressure gauge. The 8kgs cylinder costs $35. This is 20% less than the price of petroleum gas. A refill of this size is only $15. This is 30% cheaper than a sack of charcoal, and yet it is cleaner, lasts longer and offers convenience!
We are currently supplying our product to 37,800 women in 315 parishes across Uganda. Currently, our production facility has the capacity to produce only 15m3 of gas daily. With further funding, we hope to establish a plant with the capacity to produce 300m3 of gas daily, giving many more people access to a much-needed product.
Arthur Woniala has been shortlisted for the 2018 Africa Prize for Engineering Innovation for his work on Khainza Energy Gas. Click here to find out more!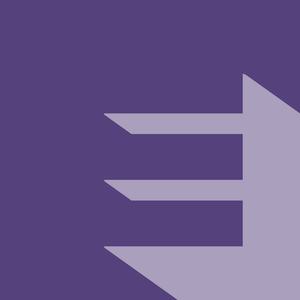 More on the author, Arthur Woniala
Shortlisted for the 2018 Africa Prize for Engineering Innovation for his work on Khainza Energy Gas.