SunWatcher: Improving awareness of the skin cancer risks through wearable technology

There were around 14,500 new cases of malignant melanoma in the UK in 2013 – 40 cases diagnosed every day – making it the fifth most common cancer in the UK. Incredibly, 86% of skin cancer cases are caused by the sun and preventable. But despite its damaging effects, we need the sun to survive and to generate Vitamin D.
Clearly, we need to get the balance right, and measuring the effect of the sun on us is the first step to achieving this. The problem, however, is that the effect of UV rays varies wildly depending on your skin type, age, health, where you are, at what time of year and at what time of day. With so many variables, it isn't simply a matter of time spent in the sun. What's more, our bodies don't tell us we've had too much sun until after the fact. When we touch a hot pan, pain receptors tell us to stop. We have no such receptors for UV, and it is only when we burn or blister, or even develop skin cancer (up to 20 years later), that we know we've had too much. This lack of instant 'notification' from our skin contributes to the fact that most people apply only half to a quarter of the amount of suncream that they should to stay safe.

Along with my team at SunCatalyst Laboratories, I am working to put an end to this uncertainty, and give consumers the power to make informed choices about their risk. Using an ink technology we originally developed to test photocatalyst materials – that convert energy from the sun into a useful chemical reaction (such as to destroy bacteria or pollutants) – they have developed a wearable band to tell users when they've had too much exposure to the sun's rays. I received an Enterprise Fellowship from the Royal Academy of Engineering to help spin the technology out of Queen's University, Belfast.
The band, called SunWatcher, changes colour when it reaches a certain dose of UV radiation, so the wearer can see when they should apply suncream or get out of the sun. Each SunWatcher will last one day and will look much like a wristband you would usually receive at a festival or live event, with a screen-printed ink indicator. The disposable nature of the bands means that they will also be very affordable. A pack of 30 disposable bands (enough for a family of four for a week's holiday) is likely to retail at a similar cost to a single bottle of suncream. And, with a shelf-life of at least 6 months, they are easily stored in shops or at home.
Other products promising to monitor UV exposure are either highly expensive and not portable, or do not achieve high enough accuracies to inform user decisions. Many also do not account for users applying suncream – working only on the principle of bare skin – with some manufacturers suggesting that the user applies cream to the band as well as their skin. But suncream acts differently on plastic and metal to human skin. The SunWatcher band overcomes this challenge by having different calibrations for different levels of protection or SPF built-in, arranged in concentric circles to make the right result easily identifiable for the wearer. I'm currently working with clinicians to further improve the precision of this calibration so that users get excellent accuracy on their exposure and risk.
Being able to prevent overexposure to the sun could help reduce the cases of skin cancer and, with over £6.7bn spent on NHS cancer treatment in the UK alone each year, preventative measures can have economic as well as health benefits.
Being given accurate data on your own risk is the first step to effective prevention, and tools like SunWatcher are vital for this. It is set to hit shelves next year, so we could soon see a marked increase in public awareness of cancers' risks, and real changes in behaviour when it comes to the sun."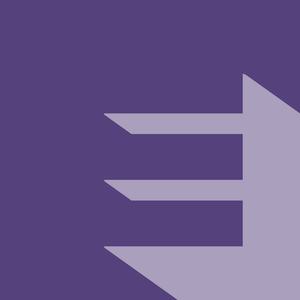 More on the author, David Hazafy
Co-Founder and CEO at SunCatalyst Laboratories