Urban Crop Solutions – sustainability and vertical farms

Before you dive into this article too deeply, take a moment to read the following description, and then close your eyes for a second:
Imagine yourself standing inside a climate-controlled, high-ceiling warehouse. In front of you stands a tower with eight irrigated levels, on each of which lettuces, herbs, microgreens, and baby greens grow under LED lights. Robots bring trays with young plants from outside into the right position in the growing tower, while on the other end fully grown crops are taken out, ready to be harvested. Can you see it? You are standing in a plant factory – an indoor vertical farm – a highly engineered manufacturing plant producing not goods, but crops.


Global food and water challenges
By 2050, the world will have an additional 2.5 billion mouths to feed – 70% of which will live in urban areas. Meanwhile, 80% of the worlds arable land is already in use, existing agriculture is placing an ever-increasing toll on the environment, and the symptoms of climate change are threatening our food production capacity. You need not look further than the global record-breaking droughts we have witnessed in 2018 to see the strain under which the system finds itself. Moving the production of crops indoors and thinking vertically clears up vast areas of land.
By some estimates, indoor vertical farming is 350 times more productive per square meter of footprint than outdoor farming. Moreover, an indoor farm can be located anywhere in the world supplying any area with locally grown crops. This reduces the heavy logistics in the current distribution system and provides higher nutritional value for the consumers by limiting the time between harvest and consumption. As such, a higher degree of food safety can be guaranteed without the use of pesticides, herbicides, or fungicides. Compared to open field farming, a hydroponic vertical farm (plants positioned with roots in nutrient-rich water instead of soil) also uses up to 95% less water per plant.


Urban Crop Solutions
Urban Crop Solutions engineers and builds fully automated indoor vertical farms inside large buildings and shipping containers. The farms can be tailored to include carefully selected and tested seeds, substrates, nutrients, and a comprehensive software tool automatically provides the plants with the right combination of climate, lighting, and nutrients throughout their growth cycle. The result is a year-round production of fresh and healthy crops – anywhere.
To achieve these results, Urban Crop Solutions' engineers and biologists worked together closely to achieve a deep understanding of what crops need to grow, and then how a system could be engineered that would best meet those needs. An equally important component: they needed to determine how to make said system in such a way that ensured consistently high-quality output at low cost (investment and maintenance).


How it works
The engineering team focused relentlessly to develop the optimal technology for managing all plant-variables with minimal discrepancies in performance.
A HVAC (heating, ventilating, and air conditioning) system creates an airflow that subjects all the plants to the: quasi-identical air movement speed, CO2 levels, relative humidity, and temperature throughout each layer of the system.
An LED light solution is tailored to each project to optimize photosynthesis of the selected crops.
A nutrient delivery system monitors the different chemical compounds in the water needed by the plants (which changes at different stages of growth) and delivers them directly to the roots.
One of the benefits of solutions such as this lies in its automation using robotics. The increasing labour costs form a problem for agriculture just about anywhere in the world, and food security can be achieved, in part, by optimizing the interaction between labour and productivity. Vertical farming is a prime example of sustainable intensification (SI) put into practice – utilising less space and resources while providing significantly more yield.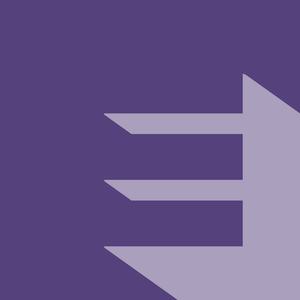 More on the author, Maarten Vandecruys
Founder & Managing Director of Urban Crop Solutions