World's top engineers call for protection of Research and Development funding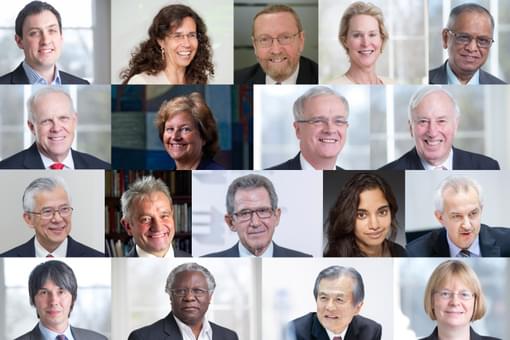 Queen Elizabeth Prize for Engineering judges and trustees call on world governments to protect education spend in order to produce next generation of engineers
Call comes as QEPrize opens 2017 winner nominations
Some of the world's leading engineers and business people – all members of the Queen Elizabeth Prize for Engineering's trustee board and judging panel – have penned a letter in The Times of London, calling on global governments to preserve education and Research and Development (R&D) spending across their respective countries.
This letter marks the opening of public nominations for the 2017 QEPrize winner and Her Majesty The Queen's 90th birthday. Within the letter the judges and trustees reflect on Her Majesty's life and the role engineering and technology has played in it over the last 90 years.
The 250 word letter has been signed by the QEPrize judges and trustees, comprising academics, business leaders and heads of engineering associations from the UK, Germany, America, Japan, India, Switzerland and Singapore.
Collectively the 18 signatories cite engineering as a driver of productivity and emphasise technology's increasing impact on human life as a reason for safeguarding education and R&D funds.
"We collectively appeal to those who control government budgets for education, research and development to protect funding for the next generation of engineers, even in these straitened times. Their work will sharpen our vision of the future and drive greater productivity for the next 90 years."
Lord Browne of Madingley, Chairman of the Queen Elizabeth Prize for Engineering Foundation, said:
"In order for governments to reap the benefits from engineers they need to protect their research and development budgets. Through protecting this investment, engineers will be empowered and able to continue solving the world's greatest challenges. Some of these engineers may go on to be the next QEPrize winner, but if not, they will at the very least provide their governments with more vital skills, goods and services which can be exported or traded to benefit their country."
Professor Sir Christopher Snowden, Chairman of the judging panel, added:
"There is currently a skills deficit in the number of engineers coming out of the education system across all our countries. We need to protect STEM education's funding, and encourage those who shape primary and secondary education to allow more children to learn through a more hands-on approach, applying their formal academic knowledge and developing the necessary skills to grow into the engineers and scientists of tomorrow."