QEPrize judge awarded the TWAS-Lenovo Prize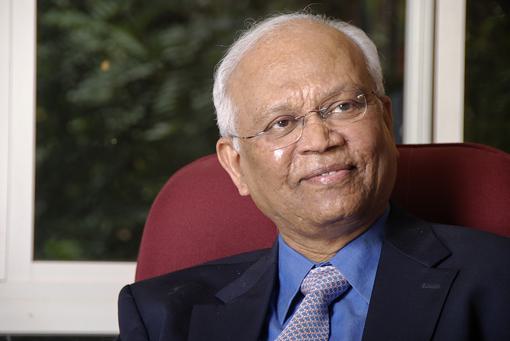 Recently appointed QEPrize judge, Dr RA Mashelkar, was awarded the TWAS-Lenovo Prize on 27 November for his seminal research on smart polymer gels. He has donated his prize money to a charitable foundation helping talented children in low-income areas to achieve their true potential.

Dr Mashelkar's work on Polymer Gels
Having returned to India in 1976 after six years lecturing in the UK, Dr Mashelkar began working to advance the country's prowess in polymer science and engineering. He initially worked with his team to apply the properties of polymer gels to agriculture – coating seeds with jelly-looking, water-attracting polymers to increase the length of time that India's crops have access to water. Subsequently, Mashelkar's team brought significant attention to the field through their discovery of 'smart' hydrogels. They found innovative uses for and applications of polymer gels, ranging from UV-triggered gel-based enzymes to self-repairing gels for closing wounds.
Dr Mashelkar is currently National Research Professor, Chairman of India's National Innovation Foundation and President of the Global Research Alliance. He earned his PhD at the University of Bombay's Department of Chemical Technology and played a critical role in shaping post-liberalized India's science, technology and innovation policies. He was a member of the Scientific Advisory Council to the Prime Minister for over three decades. When asked about the proudest moment of his career, Dr Mashelkar looked back to 17 July 1998.
"On that day, a boy, who struggled to get his education due to extreme poverty, who studied under street lights and who walked kilometres on barefoot to his school, got inducted as Fellow of Royal Society and had the honour of signing in the same book in which Newton and Einstein had signed. That boy was me! That was the proudest moment of my life."
Dr Mashelkar has joined the QEPrize judging panel for the 2019 prize, soon to be announced on 12 February.